MEMBERSHIPS & ASSOCIATIONS »
CERTIFICATIONS & ACHIEVEMENTS »

Compassion
Mid-Continent Engineering is committed to philanthropy. Every year we donate between 3 and 8% of our after-tax profits in support of charitable causes throughout Minnesota, the US, and overseas. As a family company and corporate citizen, we feel this philanthropic commitment not only benefits the direct recipients of our support, but adds to the lives of our employees.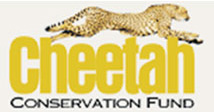 SOME OF THE ORGANIZATIONS WE SUPPORT
Environment
CHEETAH CONSERVATION FUND (CCF)
Based in Otjiwarongo, Namibia, the CCF was founded in 1990 by Dr. Laurie Marker and has received support from Mid-Continent since 1996. Over the past nineteen years, the CCF has become an internationally-recognized centre of excellence in research and education on cheetahs and their eco-systems.
In Namibia, and throughout the world, the CCF works to:
Create and manage long term conservation strategies for the cheetah
Develop and implement better livestock management practices, eliminating the need for African farmers to kill these beautiful cats
Conduct conservation education programs for local villagers, ranchers and school children
Continue intensive scientific research in cheetah genetics, biology and species survival
Find out more: www.cheetah.org

»
Arts
MILKWEED EDITIONS
Milkweed Editions is the nation's largest independent, literary, not for profit press and is among the highest regarded literary presses in the United States. Based in Minneapolis, Milkweed publishes books in the genres of fiction, non-fiction, young adult and poetry with the intent of making a humane impact on society.
As the publishing industry consolidates it becomes more and more homogenized, Milkweed works to bring voice to top authors that might otherwise struggle to find a voice within the publishing industry.
Mid-Continent is consistently among Milkweed's top corporate sponsors.
Find out more: www.milkweed.org

»
Back to Top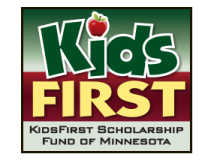 Education
KIDS FIRST SCHOLARSHIP FUND OF MINNESOTA
Kids first is a need-based scholarship program which works in conjunction with the Children's Scholarship Fund to offer students throughout the Twin Cities the opportunity to study at a school of their family's choosing. To date, KidsFirst has raised over $10 million and awarded 6,400 scholarships to children. On any given year KidsFirst provides partial ride scholarships to approximately 700 students grades K-8th.
Find out more: www.kidsfirstmn.org

»
Back to Top